CUSTOM 50 BMG BORE GUIDES
At Arizona Ammunition,LLC.® we pride ourselves in having a very extensive line of "custom" 50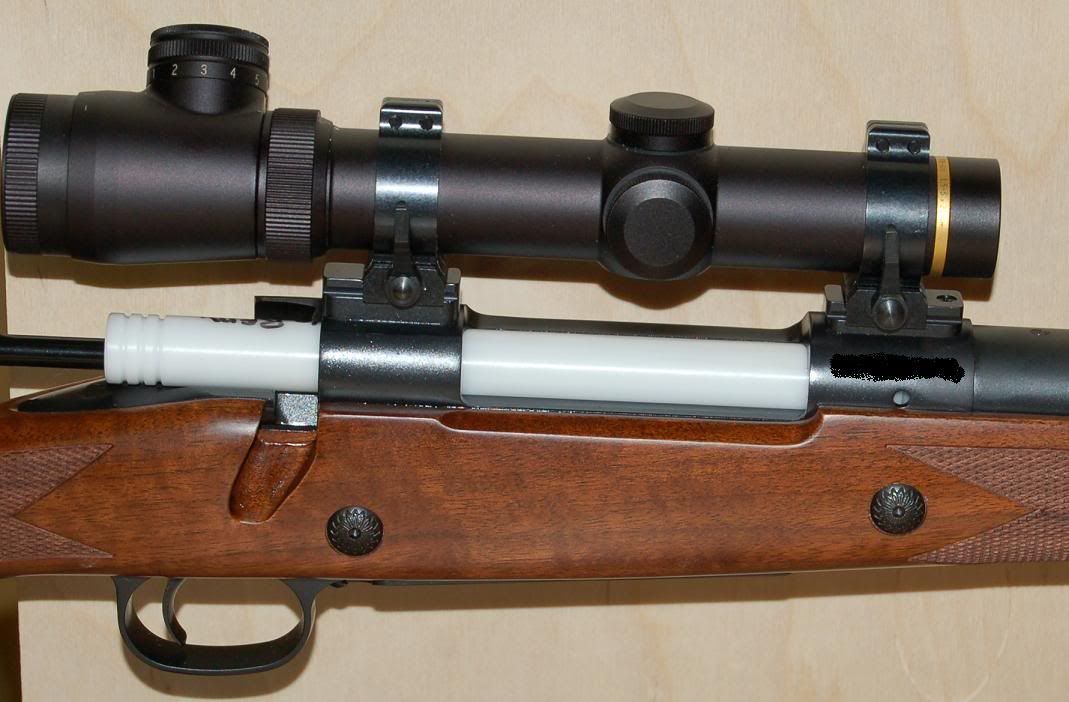 BMG bore guides that are carefully fitted to each big 50 BMG action. We do not make these ourselves either.  They are made by a custom machine shop that only works with plastics, PVC, Delin, and other similar materials.  They have made our Custom Bore Guides for some 17 years too.  They know their business too as you will
see. They are not "Home Made"!
WE GUARANTEE THAT YOU WILL BE PLEASED WITH THE FIT OF THE GUIDE OR RETURN IT FOR A FULL REFUND and we will pay the return shipping!
Remember we offer FREE TECH SUPPORT on all our products!  The great guides are included!
All of our custom 50 BMG bore guides have the following features-
1. All are made of a material that is solvent resistant and will not damage any part of the rifle and chamber. We use Delrin, special PVC, and other tough and non bendable material.
2. The guides are long enough to allow cleaning the rifle with the scope on it.
3. The guides

can

have a solvent port to allow putting the solvent on the brush or patch AFTER it is inside the guide to help reduce solvent dripping on the action or stock.

Some guides are too short though to have a port.
4. Each has a solvent resistant replaceable "O" ring at the front of the guide to eliminate solvent getting back in the chamber or action.It gives it a really tight fit.
5. Where possible we have a "groove" in the body of the guide so that the bolt stop can fit in it to help hold the guide in place.
6. We provide "Gripping grooves" in the body of the guide at the very end. When we can we put grooves in the back of the guide that allow a firm grip on the guide when putting it in or pulling it out.
Presently we offer many different custom bore guides for the various 50 BMG rifles.  We are adding and upgrading them all the time.  If you do not see what you what call us.
SPECIAL OFFER-

We work with shooters on fitting new guides to rifles we do not have in stock now.  We give a 50% discount to the shooter when they let us measure the rifle and fit the guide properly.Do you have a special or new 50 BMG action?  We will work with you on fitting a guide to it. Contact us today and we will try to help you!

520-586-2582

-or by email at 

jschmidt@azammo.com
CUSTOM BORE GUIDES FOR 50 BMG ACTIONS WE NOW

CARRY
We can try to add a solvent port to any guide if possible.  Just ask!
Prices as of 7/23/2016
1. L.A.R. Grizzly-

No solvent port

$55.00

2. Armalite-

$42.60

3. Barrett- (all variations of each)

    a. Semi- Auto-

$70.00

    b. Model 95 bolt action-

$70.00

    c. Model 99 bolt action-

$70.00

4. Accuracy International-


$55.00

5. McBros (McMillan)

-Standard length-

$34.50

    a. Long version-
This an extra long guide to totally clear the scope.-


It is preferred by long range competition shooters.

Note that McMillan Guides will fit in any rifle made with the McMillan action including ROBAR, Christensen Arms, Jarrett, and all others.

$46.29

6. EDM-

$55.00

7. State Arms-

    a. New version-




Not offered yet

    b. Older version-

$55.00

8. AMAC

–

No solvent port-

$55.00

9. SERBU

    a. Bolt Action-

$65.00

    b. Semi Auto-


Not offered yet

10. Fisher-

No Solvent Port

$43.80

11. Bushmaster-

$68.63

12. BAT-

Fits any rifle made with a BAT action.

$40.98

13. Steyr-

$40.05

14. Ferrett-

COMING SOON 




Not offered yet

15. Barnard GP

– COMING SOON


Not offered yet

16. Ultra Lite (upper)

– COMING SOON


Not offered yet

17. ALS

– We are working on it NOW!

Not offered yet

18. 50 BMG Crown Protector-  This is a great device that threads onto the end of your barrel once you remove the muzzle brake.  It will totally protect the crown on your barrel while cleaning.  It fits most barrels with a muzzle brake.We offer two types also.  One where there is a hole in it so the rod goes all the way through.  The second is one that DOES NOT have a hold and stops the rod at the crown.


$15.00 each

19. Replacement "O" rings-

 

These are totally solvent resistant "O" rings that the fit the guide

perfectly.

$0.25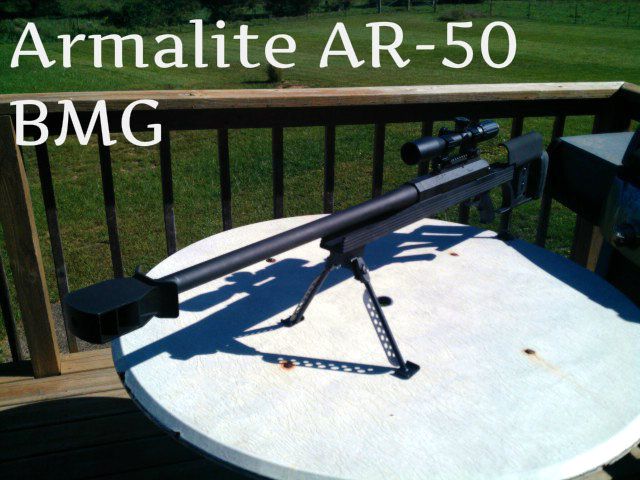 520-586-2582
OR BY EMAIL AT
PLEASE REMEMBER THAT WE WILL BUY IT BACK AND PAY THE RETURN SHIPPING IF YOU DO NOT LIKE OUR BORE GUIDES!
We provide FREE TECH SUPPORT TOO!
Let us help you keep your big 50 BMG clean!